Enjoy The Gorge from the Water!
The Gorge is a great place for water lovers. Boaters and canoeists can explore the Columbia River's peculiarities, while windsurfers and kiteboarders come from around the world to experience the wind tunnel that is The Gorge. On calm days, canoeists, kayaking and paddle boarders set out on the river.
There are no swimming beaches along the Columbia, however, but Troutdale offers that activity from a number of locations. One popular swimming hole is at Lewis & Clark State Park near the mouth of the Sandy River, while Glenn Otto Park has a fantastic beach area on the Sandy River in Troutdale itself. The popular location is typically open from Memorial to Labor Day with lifeguards and a life jacket loaner station.
Canoers, kayakers and paddle boarders find the Sandy River fits a wide range of abilities along the Sandy River Water Trail. The calm waters at Glen Otto Park or the Lewis & Clark Recreation Site allow for relaxing paddle boarding and kayaking. Those seeking a more natural environment can put in at Oxbow Regional Park or Dabney State Recreation Area. Adventurists can go even further upstream to find Class II and IV whitewater depending on the season.
If river swimming isn't your thing, the Mt. Hood Community College Aquatic Center includes a 25 yard, six-lane competitive pool, an instructional pool, and an outdoor swimming pool, which is an Olympic-size 50-meter pool with depths from six to 17 feet. Adult lap swim and family recreational swim times are available. The Reynolds Swim Center is an indoor pool managed by Mt. Hood Aquatics that is available for fitness and swim lessons.
The following resources help visitors to Troutdale enjoy their water activities:
Plan Your Experience
Dabney State Recreation Area
Dabney State Park offers 138 acres of active and passive recreation on the outskirts of the Portland metropolitan area, and has been a popular swimming...
more info!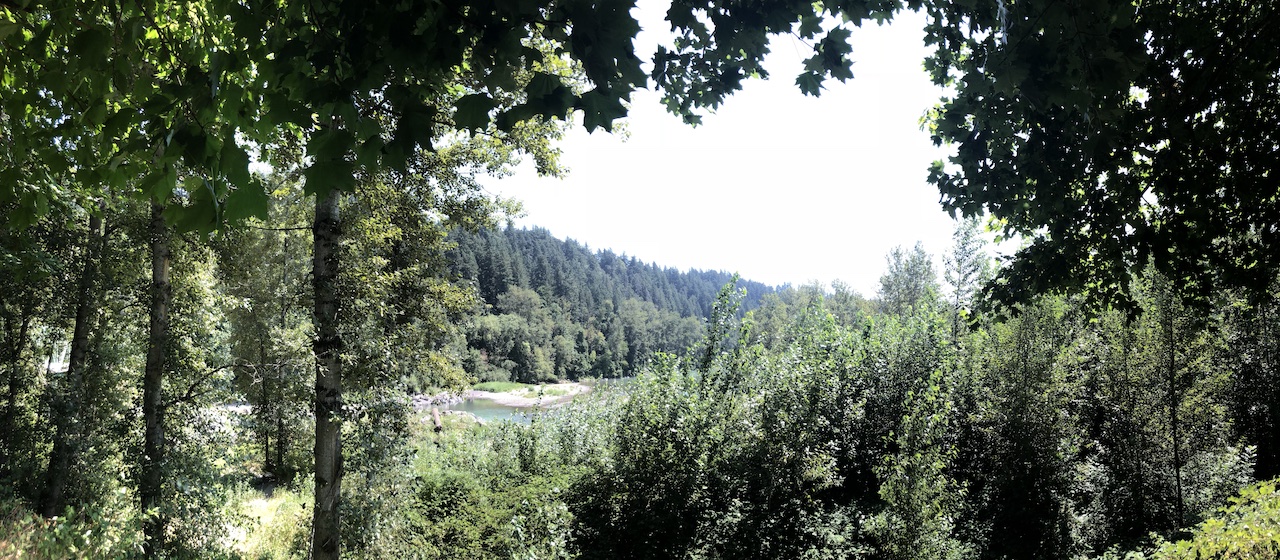 This 6.38 acre park with a swimming beach, riverfront access, picnic shelters, children's playground, open play area, restrooms, meeting hall, and caretaker. Access to...
McMenamins Ruby's Spa & Salon
Named for the flame-haired sorceress who adorns our bottled Ruby Ale, the spa casts a spell of contentment over all who enter. Guests revel in...
Oxbow Regional Park provides a perfect launch point for water-based activities in the majestic Sandy River Gorge. Hike 12 miles of trails: gentle grades along the...
Spring at Rooster Rock is where spring fever happens. Imagine the first warm, sunny days of spring where meadows of wild roses and the spicy...