View the epic waterfalls of the Columbia River Gorge
Perhaps the most popular attraction of the Columbia River Gorge is the world-famous Waterfall Corridor, a selection of awe-inspiring waterfalls dropping from wondrous cliffs in a variety of spectacular fashions. This western section of The Gorge receives an average of 75 inches of precipitation a year, resulting in a greater density of waterfalls than anywhere in the country.
Eight waterfalls can be viewed either from their parking lots or via short hikes along the Historic Columbia River Highway between Troutdale and Ainsworth State Park. Drivers can exit I-84 just five miles from Troutdale at Corbett and continue along the Historic Columbia River Highway, also known as U.S. Highway 30, for less than 15 miles to take in all the waterfalls. The U.S Forest Service offers an excellent map of the Corridor. Especially during the summer months, the Corridor becomes quite busy, but shuttle services like the Columbia Gorge Express make multiple stops at the various falls as part of its complete service between Portland and Hood River.
Each waterfall offers opportunities for quick breaks or picnics. The most popular is Multnomah Falls, which draws 2.5 million visitors each year as the second-tallest year-round waterfall in the United States at 635 feet. The Multnomah Falls Lodge, built in 1925, is a perfect location for lunch after the 2.4 mile trip to the top of the falls.
The Gorge Guide offers excellent information on the Waterfall Corridor, such as the family-favorite Bridal Veil Falls. Friends of the Columbia Gorge is another excellent resource on the waterfalls, such as the 224-foot Latourell Falls, while Oregon Hikers details the waterfalls and their associated hikes, such as the Horsetail Falls Loop.
Other waterfalls along the Waterfall Corridor include:
Plan Your Experience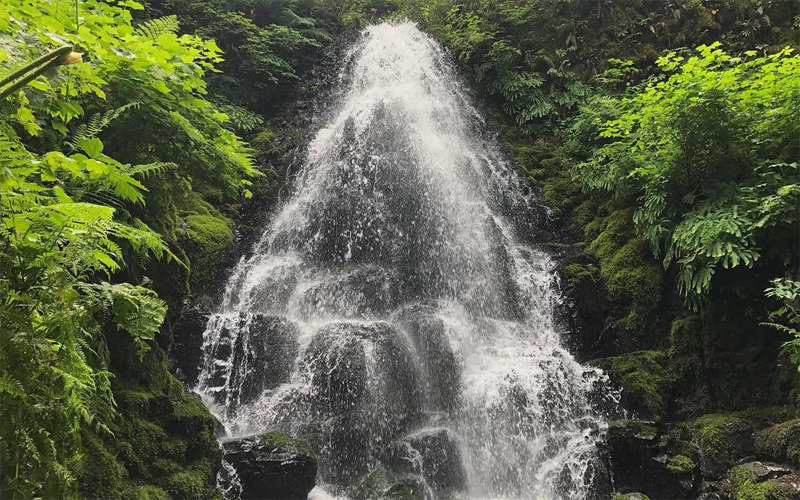 Take a break from your hike along Wahkeena Trail #420 at the bench near Fairy Falls along Wahkeena Creek 1.1 miles from the Wahkeena Falls...
more info!
Named for its characteristic form, Horsetail Falls plunges 176 feet within view of the Historic Columbia River Highway's "Waterfall Corridor." Just east of the falls...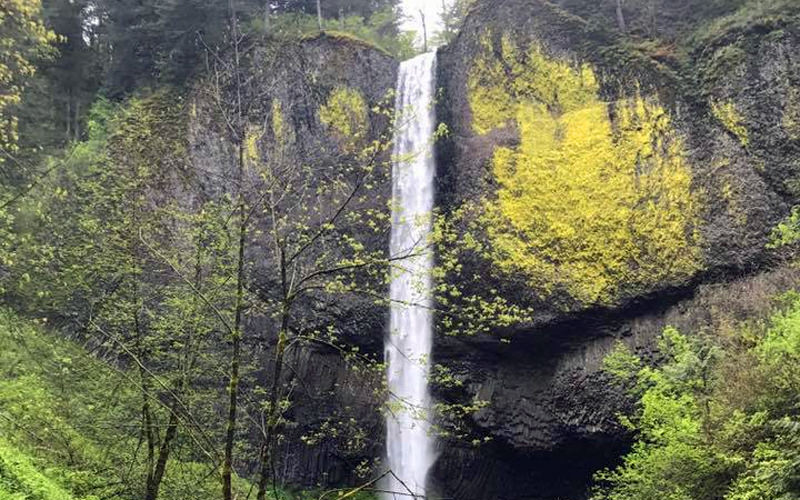 Latourell Falls is usually the first waterfall seen along the Columbia Gorge Scenic Highway. Because of this, it usually leaves quite an impression on first-time...
more info!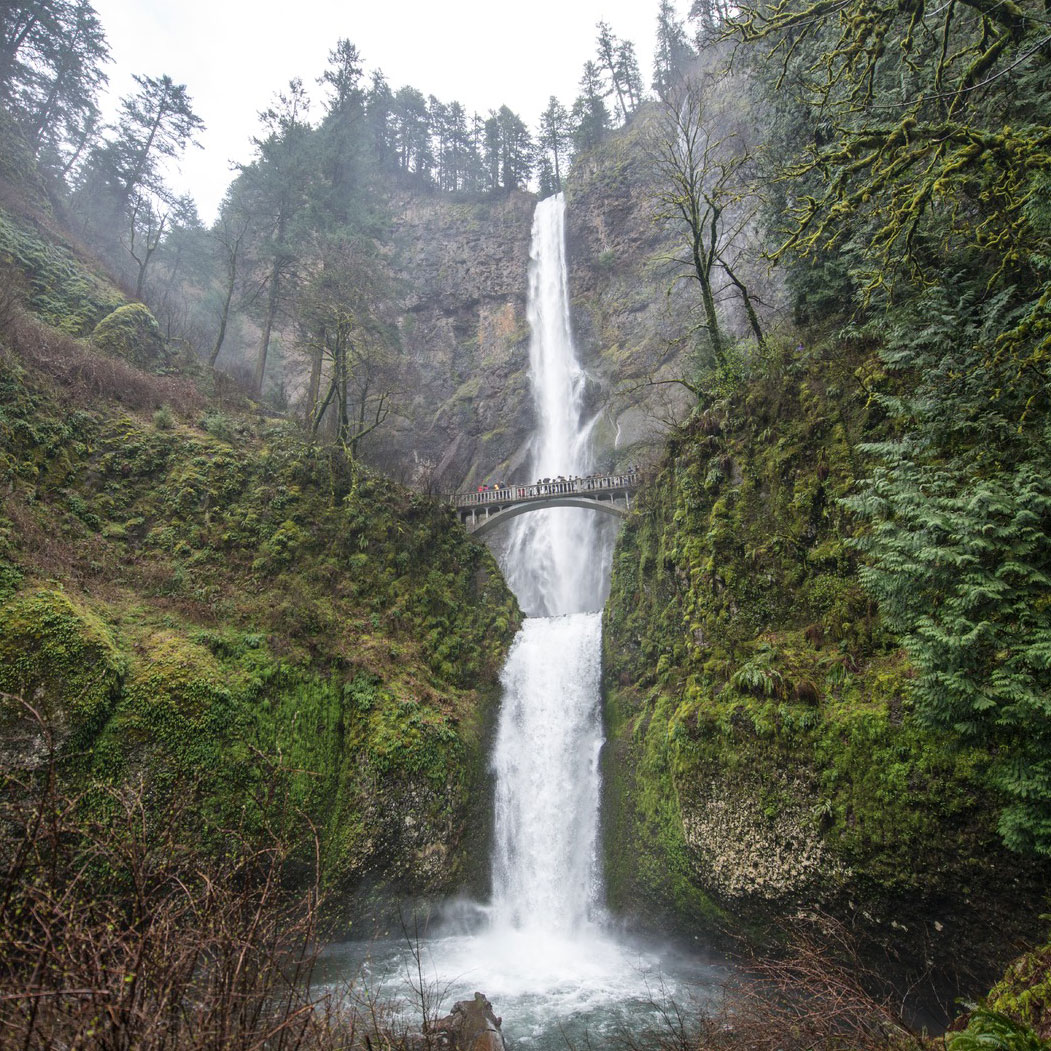 Plummeting 620 feet, in two different sections, Multnomah Falls is the most-visited natural recreation site in the Pacific Northwest with more than 2 million visitors...
Upper Horsetail Falls/Ponytail Falls
Upper Horsetail Falls, also known as Ponytail Falls, can be seen by a short but steep hike from Horsetail Falls. The Horsetail Falls Trail #438...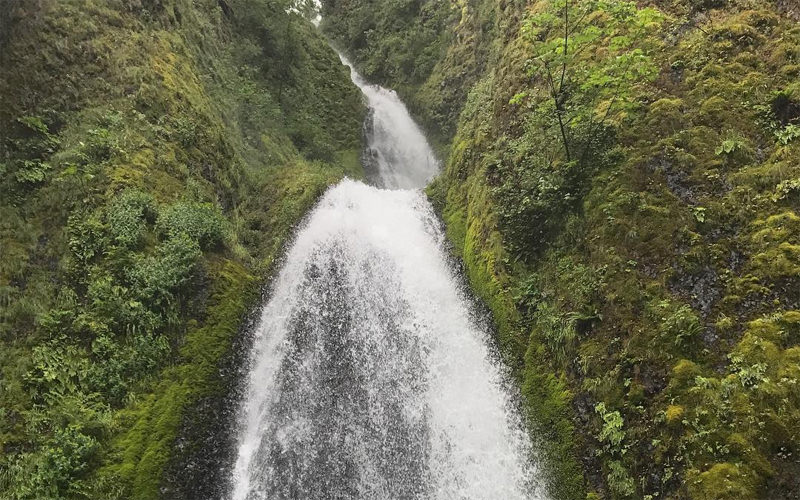 This fall along Wahkeena Creek can be seen from the Wahkeena picnic area across the Historic Highway. There are parking spaces at the picnic area....