Be Active in Troutdale!
While Troutdale may be the Gateway to The Gorge, there are many opportunities to be active right in the town itself. Troutdale has more than 20 parks and greenways, offering anyone the ability to spend a relaxing afternoon on a quiet river shore, a satisfying morning hike or access to the Sandy River at locations like Glenn Otto Community Park, Lewis and Clark State Recreation Site and the Sandy River Delta. Dog lovers know the Delta as Thousand Acres Park, with 1,400 acres of open field landscape for pets to roam free.
Picnicking is popular at several city parks, with additional unique features like the Imagination Station playground at Columbia and the outdoor fitness trail at Sunrise Park. Baseball games can be found at Reynolds Park in the spring, summer and fall.
Golf has a special place for Troutdale residents and visitors alike. The Edgefield Golf Course is actually two courses at McMenamins. Commonly referred to as "America's funkiest 32-hole golf facility," it includes short fairways, mountain views, eclectic sculptures and refreshment stops. Disc golf enthusiasts enjoy the 12 holes at the Confluence Pop-Up Disc Golf Course with its challenging layout and beautiful views of the Sandy River and Broughton Bluff.
Check out these other wonderful parks in Troutdale:
Plan Your Experience
Blue Lake Disc Golf Course
Very, very long with six par 3s, nine par 4s, and three par 5s. Shortest hole is 265ft. 8 holes over 600ft. Lots and lots...
A 64-acre natural lake fed by underground springs, Blue Lake provides opportunities for boating, fishing and swimming, and makes a beautiful backdrop for hundreds of...
Named after a former Wood Village mayor, the Donald L. Robertson Park is a popular park for locals, featuring a playground, soccer/baseball field and basketball...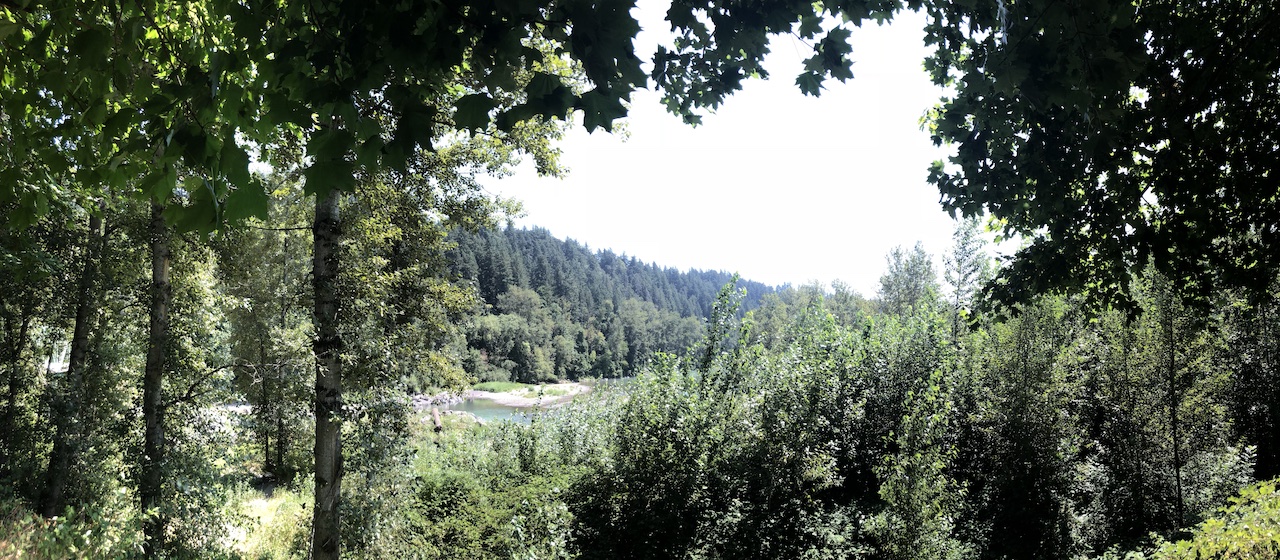 This 6.38 acre park with a swimming beach, riverfront access, picnic shelters, children's playground, open play area, restrooms, meeting hall, and caretaker. Access to...
McMenamins Edgefield Pub Course
Par-3 - 18 Holes
Multnomah Falls Recreation Area
Multnomah Falls is the most visited natural recreation site in the Pacific Northwest with more than 2 million stopping by each year to take in...
Oxbow Regional Park provides a perfect launch point for water-based activities in the majestic Sandy River Gorge. Hike 12 miles of trails: gentle grades along the...
This 1,500-acre natural area is a gateway from Portland to the Columbia River Gorge National Scenic Area that offers horseback riding, hiking, biking, wading, and...
Our delightful 18-hole, par-3 pitch-and-putt course (we call it the Pub Course) meanders beautifully through the property, offering splendid views and the chance to work...
more info!
Wahkeena Falls is day use area and trail situated at the base of beautiful Wahkeena Falls, just west of Multnomah Falls on the Historic Columbia...